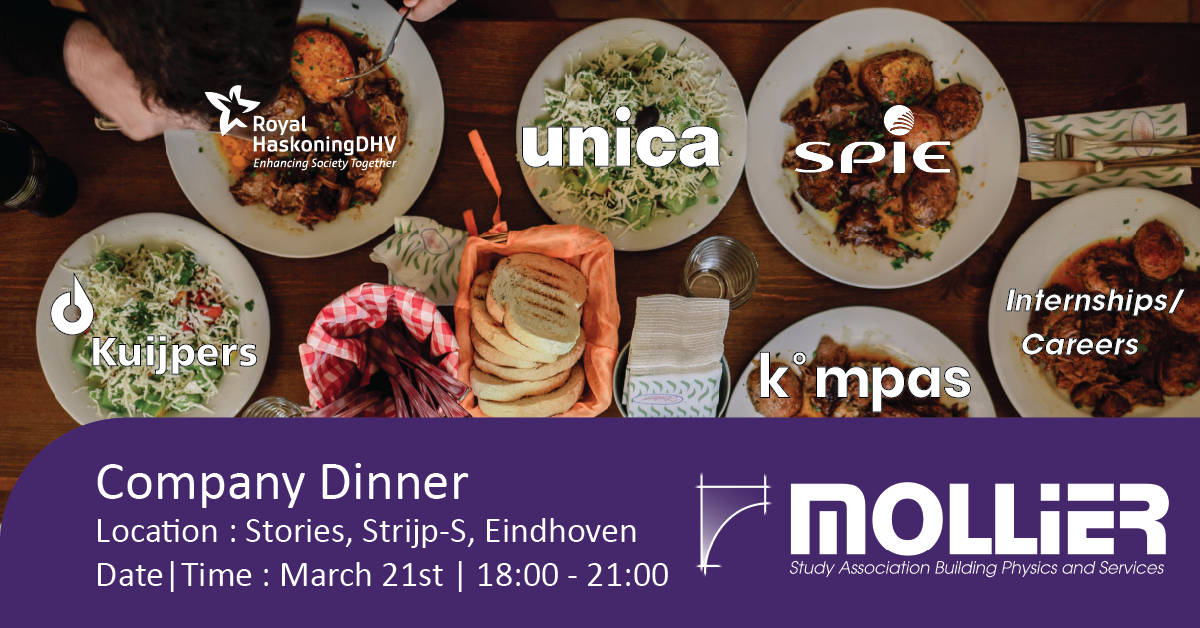 Company Dinner
Location
Stories (Torenallee 22/2, Strijp-S, Eindhoven)
Company Dinner
Are you almost done with your master or interested in expanding your network for your future career? On March 21st, a new edition of Mollier's Company Dinner will take place! Join us for a delicious meal, where you will be able to get to know the companies in a more informal setting.
Each course has a new table setting allowing for in-depth conversations or casual business talk with some of the participating companies (click on the for more information):
Sign up below with your TU/e email address! (log in first via the panel on the right). Not yet a member? Feel welcome to become a member for free and join this event! The attendance fee will be € 5,- or 5 activity points!
Dress code: Smart casual
Sign up before the 20th of March! See you there!