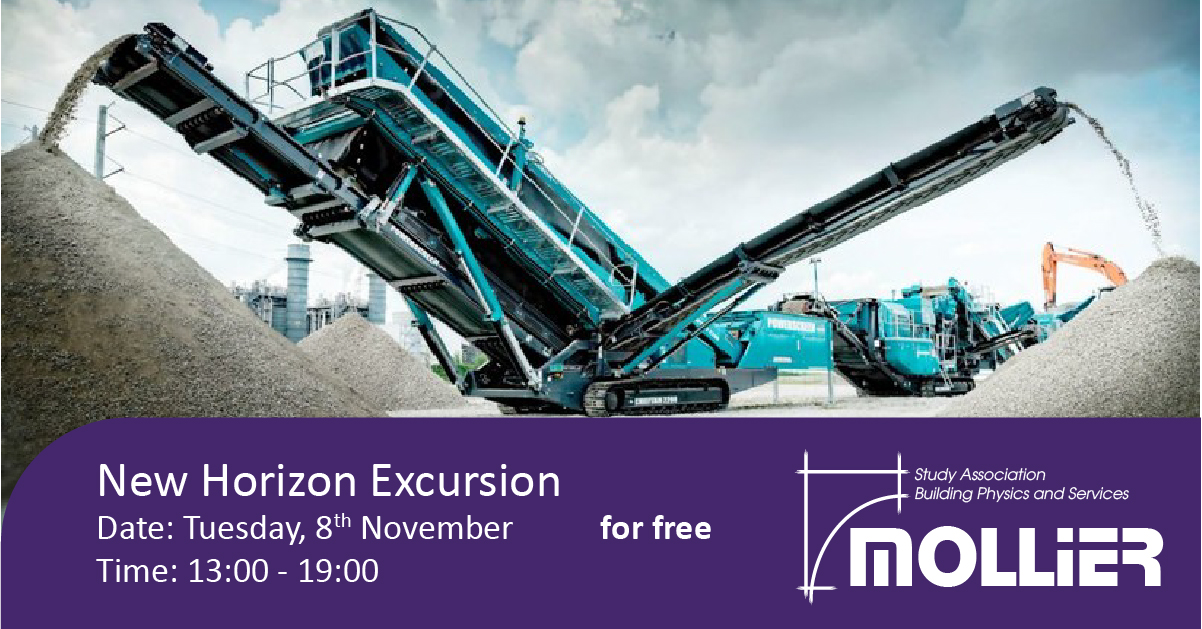 New Horizon Excursion
Interested in circularity and the reuse of building materials? Mollier has an exciting excursion for you!
On the 8th of November, Mollier will visit the New Horizon – Urban Mining factory in Zaandam. At Urban Mining, concrete from demolition projects is used to create new concrete. In the afternoon we will have a guided tour through the factory. The tour will likely be in Dutch. Transport by bus and lunch will be provided!
There is limited availability: 5/13 spots left, so subscribe if you want to join! You can also send a mail to education@mollier.nl
You will get 4 activity points for joining this excursion!