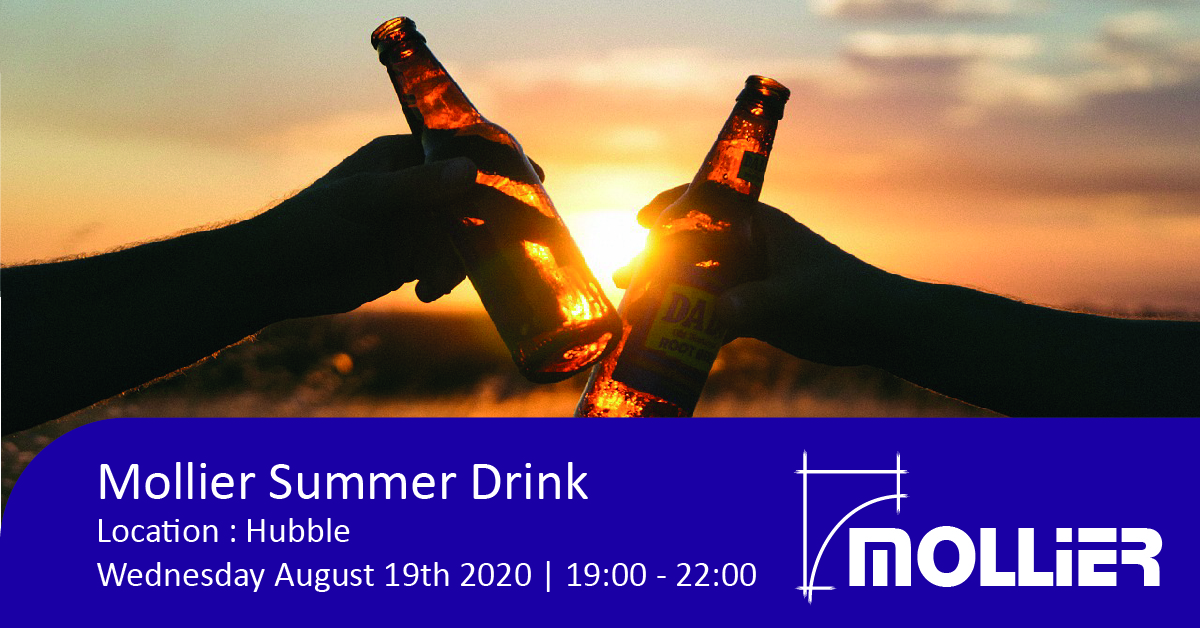 Mollier Summer Drink @ Hubble
The new academic year is almost here and we'd like to have a drink on the past year one last time! Where else to do so then on our very own TU/e-campus in Hubble? On the 19th of August, starting from 19:00, we'll be hosting the last drink of 2019-2020, right before the new year starts. Drinks will be on Mollier, and subscription is necessary (due to Covid-19 regulations). We only have 15 places available, so make sure to subscribe via the website as soon as possible!
For alumni enthusiastic about joining, you can also subscribe via the link below, but our students will be prioritized.