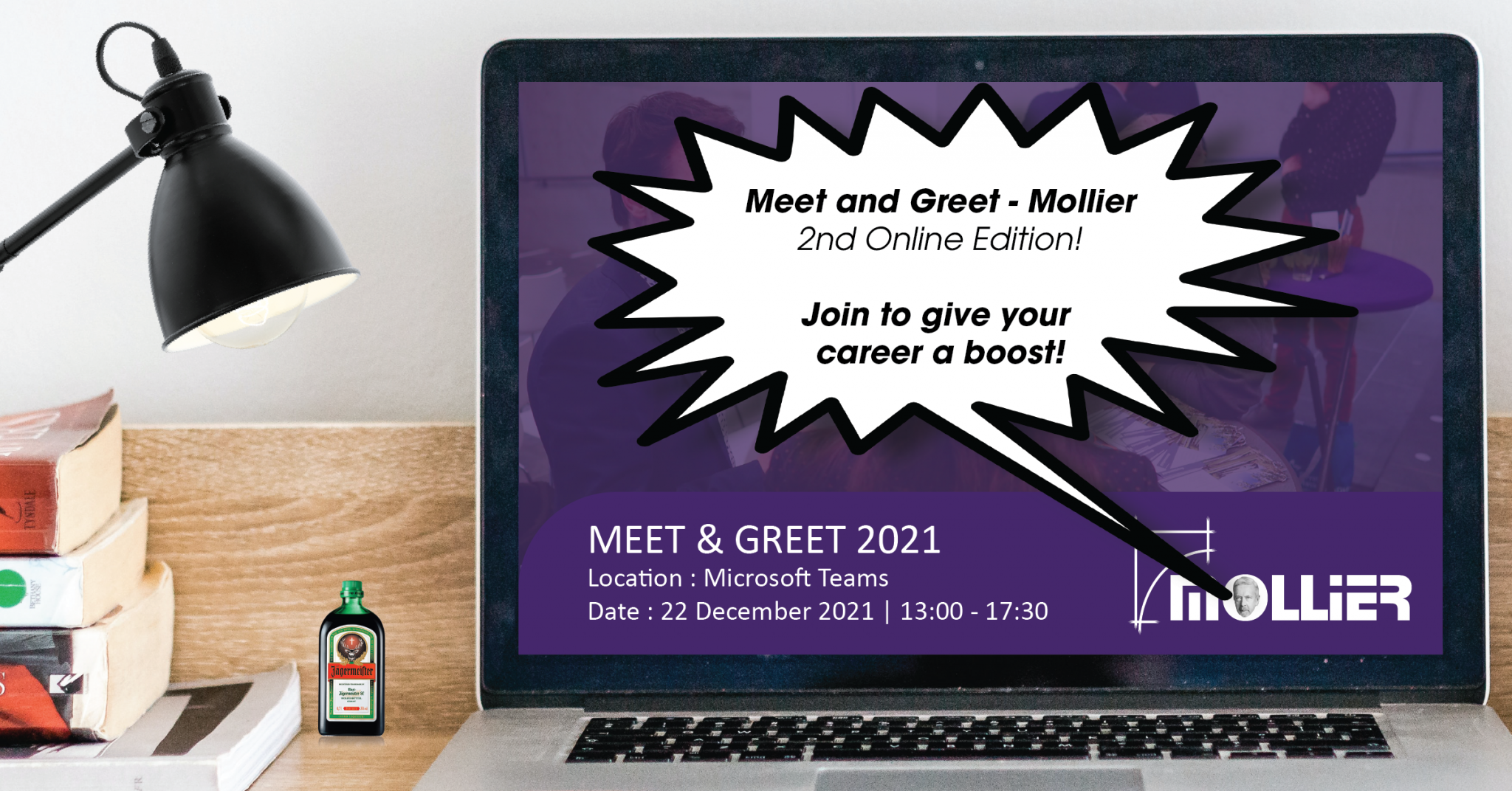 Meet and Greet 2021
We invite you all to join the second online Meet & Greet on the 22th of December, 2021. The event will take place via Microsoft teams. We will open the Meet & Greet at 13:00, and expect to finish around 17:30. We have divided the day in four different timeslots. For every timeslot, we invite four or five companies specialized in the different fields regarding Building Physics and Services. They will all shortly present their company, and their field of specialization. After these pitches, we will move to four or five separate Microsoft Teams-calls, where you can get to know the companies better and ask any questions to people representing their companies.
The exact program and participating companies will be announced soon. If you would like to see what companies are connected to Mollier, please look at our sponsor overview.
Make sure to stay tuned for more information on the Meet & Greet 2021!
For questions or tips/remarks, feel free to send us an email on externalrelations@mollier.nl.