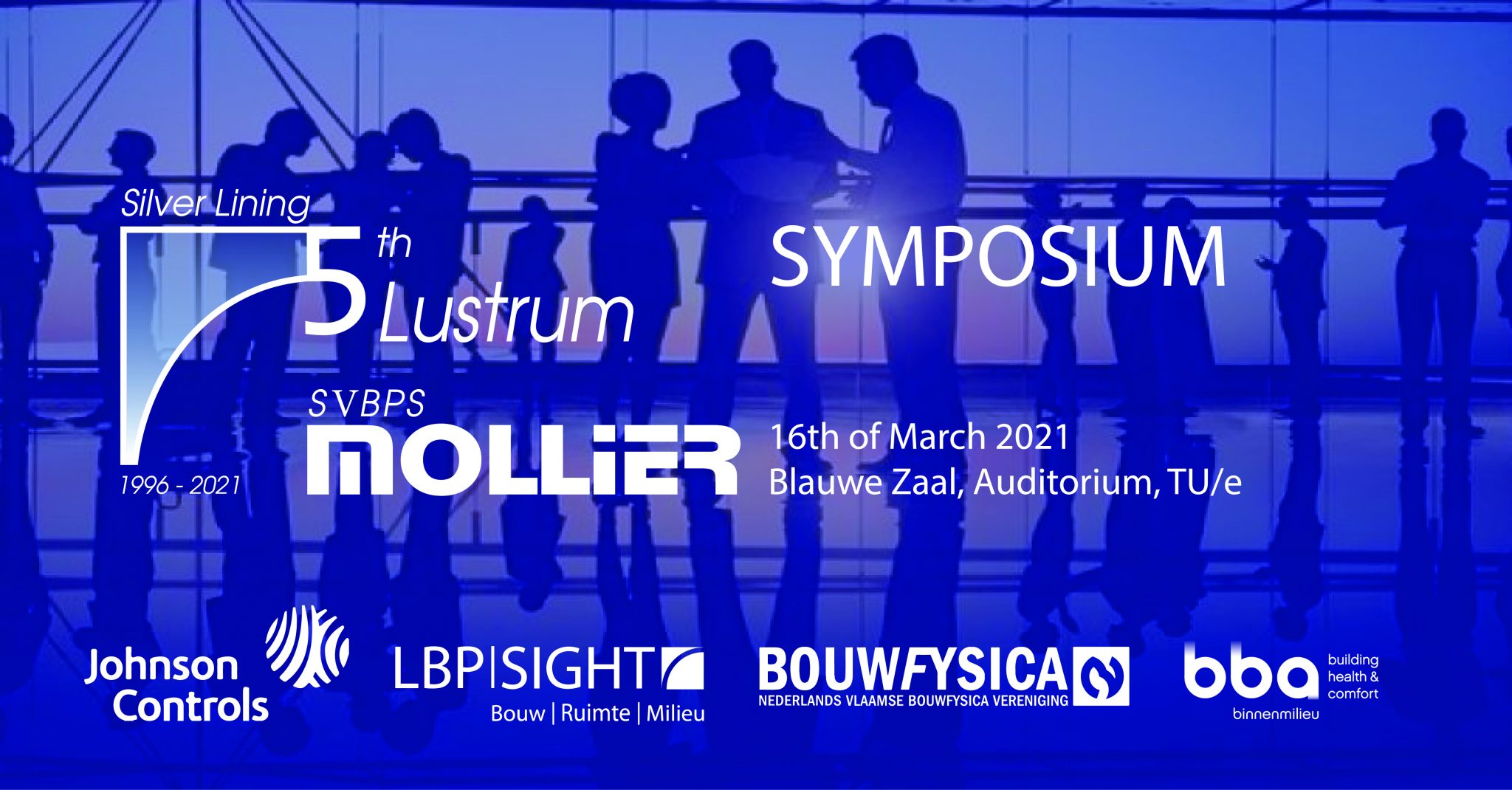 Lustrum Symposium
Location
Livestream via Ticket
Honoring the 5th Lustrum of s.v.b.p.s. Mollier, the 5th Lustrum committee is organizing a symposium on the 16th of March, 2021! The symposium will be hosted from the Blauwe Zaal of the TU/e and can be followed with an online livestream. The symposium consists of six different talks by our Lustrum partners, and will highlight the different aspects of Building Physics and Services. Below you can find a list of the speakers and their subjects:
bba binnenmilieu : Health and WELL being
LBP|Sight : Environmental performance and circularity
Johnson Controls : Smart building via Internet of Things
Centre of Expertise Biobased Economy : Added value of biobased materials
dr. ir. M.P.J. Aarts from the Building Lighting Group at the TU/e : Creating Healthy Lighting conditions
Matude : The importance of room acoustics and acoustic materials in the built environment
The ticket price is €5,50 for students and €15,50 for professionals (including service costs). This includes a goodiebag with nice goodies and refreshments that will be sent to you. For posts with updates put yourself on present at our LinkedIn event.
Please fill in the form below and do not forget to press the submit button so we can process your subscription.