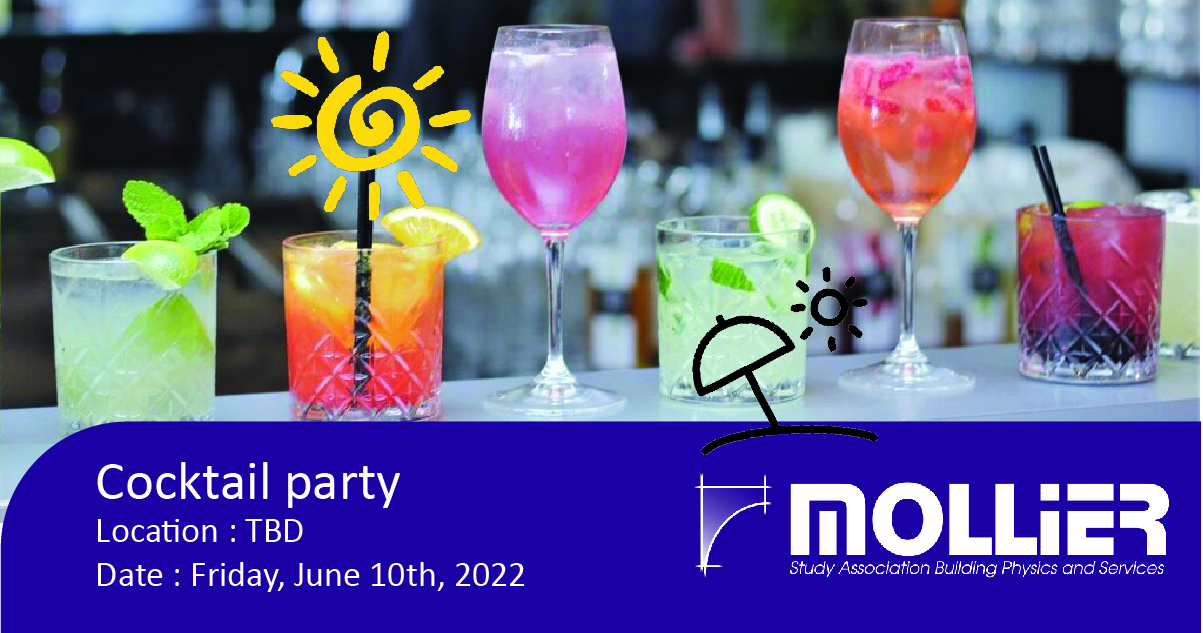 Cocktail Party
Location
Poeijersstraat 71, Eindhoven
Drink activity announcement!!
On the 10th of June, this year's cocktail party will be organized by Mollier.  When the sun goes down on Friday night, we hope to see you at this amazing NEON party that's sure to glow BRIGHT with colourful drinks, a lot of happy smiles and a joyous, vibrant ambience!
Celebrating the beginning of the weekend will cost only €5,- for members of Mollier. Sign up below after logging in.
Old members of Mollier and members of Schoone Leij can also join this great experience for just €10,-. They can sign up by logging in or sending an e-mail to activities@mollier.nl.