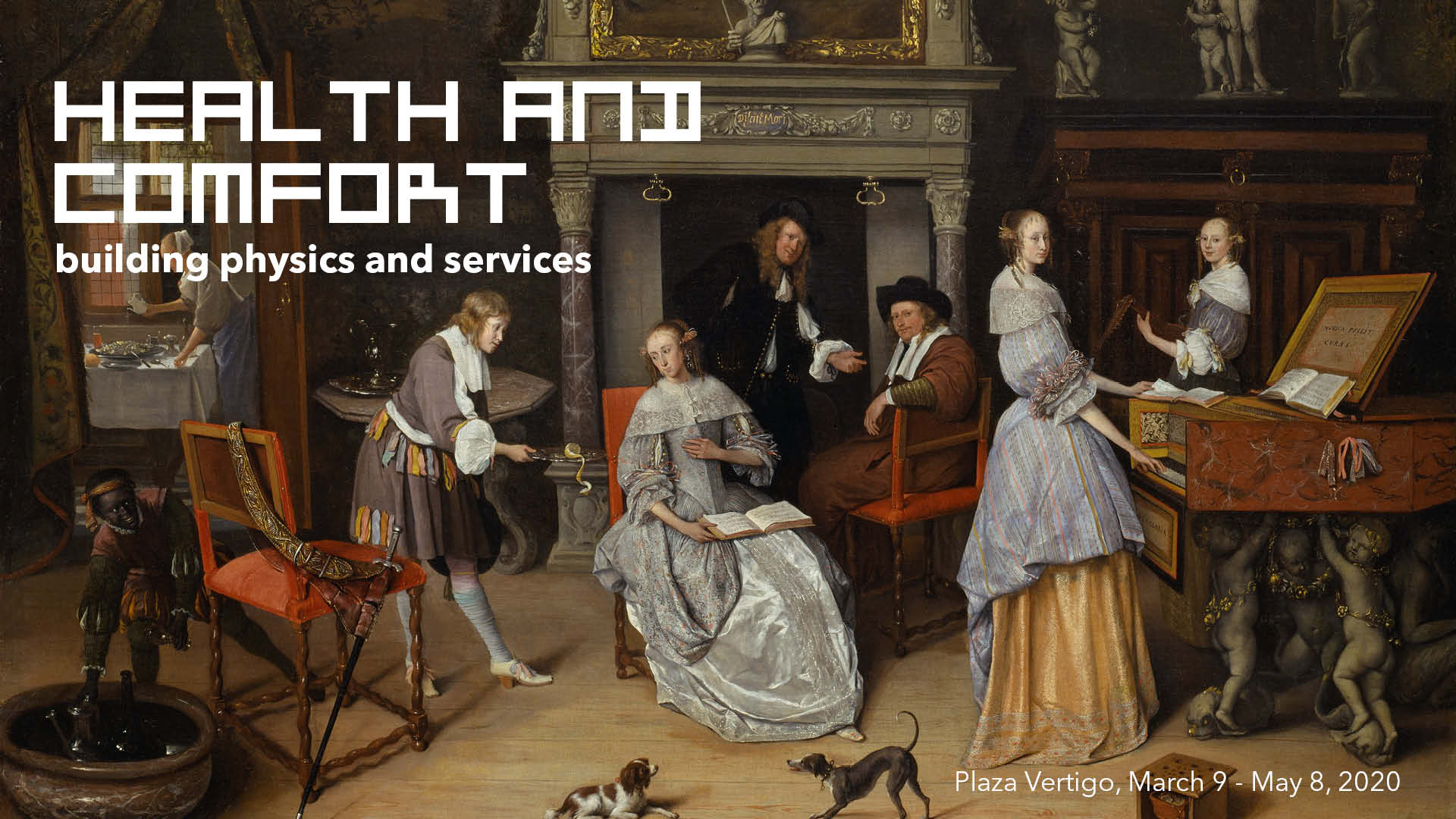 BPS Exhibition Opening
We would like to invite you to the official opening of HEALTH AND COMFORT, which will take place in Plaza Vertigo, 11 March 2020, at 16:30.
The unit of Building Physics and Services (BPS) explores the possibilities for our built environment to go beyond the notion of shelter and provide health and comfort as well.
Although distinct, health and comfort are inherently connected. If health can be considered an imperceptible, intangible impact on the environment, buildings and the quality of life of their occupants; comfort, on the other hand, is a perceptible requirement of any building occupant, a lack of which is easily felt but hardly explained.
Join us on our quest for health and comfort in the built environment!